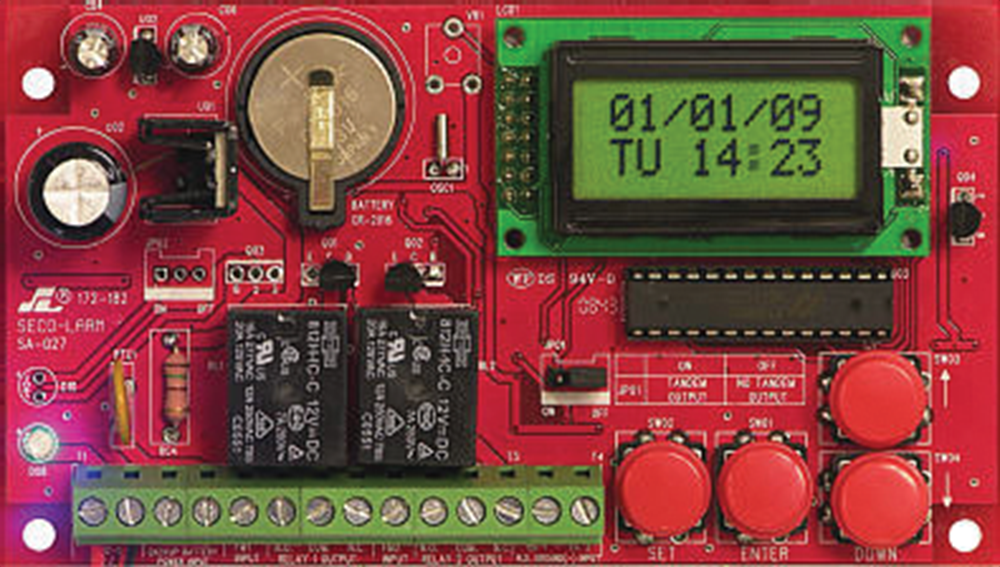 Annual Timer Module
SubItem: 159
Low-voltage miniature timer
Operates two relays 365 days, 24 hours per day
Two N.O. or N.C. form C relays 10A @ 120VAC / 28VDC
50 weekly, 24 hrs or 365 days for individual daily programmable events.
One egress input per relay (2 total).
10 programmable holidays.
Block programming for repeated events.
First person in function to prevent unattended open doors.
Event output can be shunt or momentary, and momentary output can be programmed for 1~99 seconds.
Programmable for password protection.
Tandem mode allows both relays to operate simultaneously.
EEPROM memory for data safe storage protection when power failed.